A User-Friendly Guide for People Shopping for Pre-Owned Cars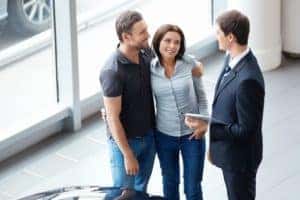 Have you decided to go shopping for a vehicle? If so, you may want to forgo a new automobile in favor of a pre-owned model. Previously owned vehicles offer some significant benefits you simply can't get with new cars, such as lower purchase prices, registration fees, and auto insurance premiums.
To enjoy all those benefits and more, we invite you to look through the extensive inventory of pre-owned automobiles at our used car dealership.
Determine Your Budget
If you've never shopped for a previously owned vehicle before, you may wonder what your first step should be. Before you visit LaFontaine Family Deal Direct Ann Arbor, look over your finances and figure out how much you can afford to put down on a new-to-you car.
After you determine what your down payment will be, you should create a budget for your monthly loan payments. The general rule is for motorists to dedicate no more than 10 – 20 percent of their monthly income to their automotive expenses. Those expenses include more than your loan payment. They also include things like your fuel costs and insurance premiums.
Get Pre-Qualified
Once your budget is done, we encourage you to visit our Ann Arbor, MI car finance center to get pre-approved for an auto loan. If you can't make it to our location today, you can use our secure website to apply for financing online. By getting pre-approved for a loan, you'll know exactly how much you can spend on a pre-owned vehicle.
Choose a Body Style, Make, and Model
Being Michigan car dealers, we encourage you to think about the body style that will support your lifestyle in both the short and long term. If you're anticipating some lifestyle changes to occur in the future, keep them in mind as you're choosing a body style. After you pick a body style, you should research the makes and models that have that body style in our inventory.
Shop with Confidence
When you shop for a previously owned vehicle at our location, you can feel confident. The pre-owned vehicles at our dealership have all been inspected and reconditioned by experienced automotive technicians.
Go for a Test-Drive
Even if a pre-owned vehicle looks great on paper, you should still take the automobile for a test drive. Going for a test drive is the only way to know if the car is a fit for you.
Value Your Trade
Are you going to trade in your current ride? Use our Value Your Trade tool before you start shopping.