Are Lower-Mileage Used Cars Better?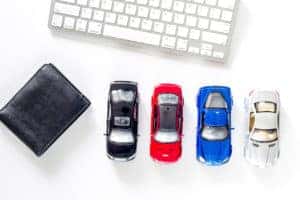 If you landed on this page, chances are you're on a used-car buying journey and wondering what factors to take into consideration as you start shopping around. Mileage is a big one, so we are here to give you three of our most important tips to keep in mind when you look at the odometer on one of our used cars for sale.
Mileage Matters
When it comes to the mileage on your car, one with a lower mileage likely has less wear and tear than one that's been driven over longer distances. This usually results in lower mileage cars being a bit pricier, but also a bit more reliable.
Not All Miles Are the Same
A low-mileage vehicle that has been driven in more stop-and-go settings, like driving in a city, can sometimes need more maintenance than a car with a higher mileage that's been driven mostly on the highway. If it's available, make sure to check the vehicle history report to see what kind of services the vehicle has undergone and to get an idea of the maintenance it will need going forward.
When you feel like you found the perfect low-mileage used car, you can apply for financing before even stepping foot into our dealership. That way, you get a better idea for which financial incentives you qualify for.
Check the Age of the Car, Too
It can sometimes be a cause for concern when an older car has an unusually low number on the odometer. This could mean that the vehicle was sitting idle for long periods of time which can cause the existing parts to possibly break down. Make sure to check with dealers and give the vehicle a test drive to confirm that everything is running smoothly.
When you find the used vehicle of your dreams here at LaFontaine Family Deal Direct Ann Arbor, we'll help you make the purchasing process as easy as possible. You can even use our online payment calculator to determine your monthly payments and how they can fit in with your budget and lifestyle.
Visit our used car dealership in Ann Arbor, MI today to see the vehicles on our lot up close and in person, and we'll make sure you're driving off in the car of your dreams!