Are Used Cars More Fuel Efficient?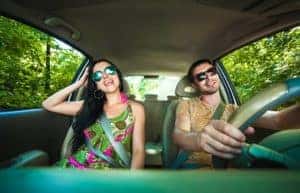 If you're thinking about getting a pre-owned vehicle, you needn't go anywhere but LaFontaine Family Deal Direct Ann Arbor to find a new-to-you automobile you're sure to love. We maintain an extensive inventory of used cars that typically includes hundreds of vehicles.
The variety our inventory makes car shopping an even more enjoyable endeavor than it would be otherwise, particularly for drivers who are concerned about fuel efficiency.
Powertrains
Our team of Michigan car dealers can tell you that powertrain technologies have improved greatly in recent years. Whereas all-electric vehicles were the stuff of dreams not too long ago, they're significantly more mainstream these days. Similarly, "standard" hybrids were the only option for eco-conscious drivers until plug-in hybrid electric hybrid vehicles hit the market.
The particular powertrain a pre-owned model has can have an impact on the automobile's fuel efficiency. When you go through our inventory, you'll see that we have vehicles with powertrains that have gasoline and mild electric hybrid components that make them more fuel-efficient than new automobiles that don't have partially hybridized powertrains.
Body Style
A vehicle's body style can also influence its fuel efficiency. In general, larger vehicles like SUVs and trucks consume more gas than smaller automobiles like sedans and hatchbacks. That's often because they can accommodate more passengers and gear, and they offer added capabilities like towing. For a lot of drivers, the extra accommodations and capabilities make the trade-off worth it when it comes to the consumption of fuel.
Maintenance and Age
Many motorists think the age of a pre-owned automobile will impact its fuel efficiency. While some older cars get fewer miles per gallon than new vehicles, that's typically because of advances in technology that benefited the new cars rather than an older automobile's age.
Vehicles that are well maintained throughout their useful lives normally don't experience a drop in fuel efficiency due to their age. That means cars that are taken care of will normally record the same fuel efficiency when they're older that they did when they were newer or younger.
For that to happen, it's vital for you to adhere to the maintenance recommendations that are included in a car's owner's manual. When you purchase a new-to-you vehicle, look through that manual to get an idea of when you'll need to service your automobile throughout its working life.
Are you ready to find a fuel-efficient pre-owned vehicle? Shop with LaFontaine Family Deal Direct Ann Arbor online or in-person today!