Benefits of Shopping for Used Cars
When you shop for used cars, there are always exciting things to discover. And if you're ready to discover a better kind of used car shopping experience, then it's time to check out LaFontaine Family Deal Direct Ann Arbor.
Our friendly team of car experts will work closely with you to guide you to the perfect used vehicle for your driving needs. And if you're unsure about shopping used, there are plenty of reasons why you should explore our used car lot.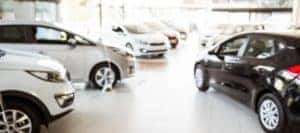 Why Buy Used?
You can expect to find vehicles of exceptional quality when you shop used. This is especially true when you check out our Ann Arbor car dealership, which features vehicles of all kinds.
Every car has to pass through our vehicle service center, where they are reconditioned with precision and care. And while other dealerships settle with the bare minimum, we only sell vehicles we know you'll be excited about and that will deliver smooth driving for years down the road.
While you're most likely shopping for used cars to avoid the new car price tag, the savings keep on coming. Used cars depreciate at a slow rate, which means you can expect to get back more value if you sell or trade later on compared to a new car.
And considering that many used cars drive well past 200,000 miles with careful maintenance, you can anticipate making lots of memories in your used car.
Certified Pre-Owned Vehicles
Another exciting thing about shopping from our used car lot is that is you can explore our stock of Certified Pre-Owned cars. These vehicles earn their distinction by passing a stricter inspection and can only be recent models.
Plus, Certified Pre-Owned cars can only contain OEM parts and come with a complete vehicle history report, giving you more peace of mind about your purchase. Not to mention, Certified Pre-Owned cars come with extended warranties that will give you more confidence as you rack up the miles.
When you find the used car that stands out to you, we'll get you out on the road for a test drive and help you get approved for used car financing. Then, you can drive home happy in your exciting used car!