Fees and Taxes to Anticipate When Buying a Used Car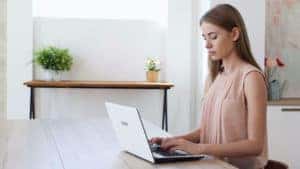 Purchasing a used car can feel like a daunting task with so many options and terms to learn. Used car dealers can be an excellent resource to find an affordable vehicle, but the price they give and the price you pay may seem different due to taxes and fees.
The best way to budget for these are to know what they are before you even begin to make the purchase, and that's where we here at LaFontaine Family Deal Direct Ann Arbor are here to help!
Used Car Financing
After you've decided which used car is perfect for your lifestyle and budget, the first step in the purchasing process is to apply for financing. Doing so will give you a better idea of what kind of auto loans you qualify for and the best payment plan for your unique financial situation. Next is a matter of understanding the additional costs that may arise when you get your final receipt.
Fees and Taxes Glossary
Title Transfer Fee: When you purchase a used car, you're going to want that vehicle to be in your name and not the previous owner's. The process of doing so will likely show up as a fee when you purchase the car.
Registration Fees: Much like the title, the registration must also be in your name when you purchase a used car. This fee sometimes includes a license plate fee for transferring plates from your old car or getting all new plates. Otherwise, a license plate fee may show separately.
Sales Tax: Sales taxes vary from state to state, but used cars do have this tax when you purchase them. If you're looking for even more ways to save on the upfront cost of a vehicle, make sure to check out our used car specials for greater discounts.
Documentation Fee: Also seen as a "doc fee," is what the dealership charges for them to process the paperwork of the used car you're buying. Having the dealership do the processing saves you time and energy so you can get behind the wheel of the vehicle you just bought even sooner.
Our final suggestion for dealing with these fees and taxes is using our used car payment calculator to get a rough estimate of your monthly car payments. It doesn't take all of the extra costs into consideration, but it can get you on the right track for preparing your budget.
Visit LaFontaine Family Deal Direct Ann Arbor today with any further questions you may have about purchasing a used car. We're eager to share our expertise!