Is it Better to Buy or Lease a Used Car?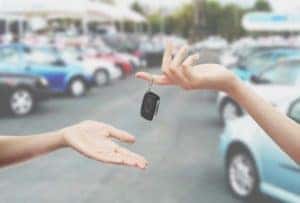 If you're shopping around for one of our used cars for sale, there may be many questions on your mind. When it comes to financing, it can be hard to know whether to buy or lease. That's why we are here to take you through what both options entail and which may be better for you.
Buying a Used Car
Many drivers end up buying a car, especially when they're searching for one that's been used. These are often excellent values compared to their new counterparts. When you buy used, you go through the same process of making monthly payments until you officially own the car, but those payments will be lower than if you were buying new.
Buying a used car is great for first time drivers, those who want to keep their vehicle long-term, and people who may want to customize their vehicle. This option will always be more expensive than leasing, but If you decide you'd like to upgrade in the future, our dealership can help you get a Kelley Blue Book instant cash offer on your used car.
Leasing a Used Car
Some drivers may be shocked to learn that there are lease offers on certain used cars. Several Certified Pre-Owned vehicles have lease options where you can pay to use the car for a certain amount of time before returning it to the dealership.
This can be an excellent option for people who do not drive as frequently, those who may want to try out a different car in the future, or for someone looking for a lower down payment and lower monthly payments. Lease contracts, however, make it more difficult for you to make any changes to the vehicle.
Which is Better?
When it comes to determining the better option, the choice is yours! Some things to consider are how long you'd like to keep the vehicle, your immediate budget, whether you'd like to resell in the future, and how much you'll be driving it.
You can even apply for auto financing before even stepping foot into our dealership. This will give you an accurate idea of what your down payment and monthly payments will look like.
All of us here at LaFontaine Family Deal Direct Ann Arbor want nothing more down to get you the perfect used car for your budget and lifestyle. Visit us today because we're eager to help you!