LaFontaine Family Deal Direct of Ann Arbor Answers a Popular Question: Can You Finance a Used Car?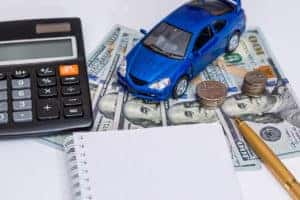 Ready to purchase your next used car? Visit our used car dealership and take advantage of a great selection and a friendly, knowledgeable sales team that makes it easy for you to find and finance a used vehicle. Plus, we're always happy to answer any questions about the financing process.
Financing Basics
The first step on the path to used car ownership is to visit the LaFontaine Family Deal Direct of Ann Arbor website, click 'Why Family Deal Direct?', and select 'Apply for Financing'. The application is simple and fast, and shortly after you hit 'Submit' one of our associates will contact you to discuss your wants and needs and schedule a test drive.
Before you stop in though, be sure to visit our online 'Value Your Trade' page (also under the Why Family Deal Direct header) and check out our used car specials, where there's always a great deal waiting.
Benefits of Financing a Used Car
Many of the benefits of buying a used car are related to cost and payments. In fact, it probably won't shock you that used cars are almost always less expensive than new ones. One of the biggest reasons for this is depreciation, which affects new cars far more than used models. That's why, when you visit us for used car financing, you'll feel good knowing you're going to spend less money across the board: lower down payment, lower registration and insurance costs, and a lower monthly payment.
Buying a used car is also a great idea because you can get more car for your money. In other words, if the brand-new version of your dream car is a bit beyond your budget, it's likely that the same car, with all the features you want (and possibly more), will be well within your price range in used condition. Purchasing a used automobile also gives you a broader variety of vehicles to consider, making it easier to find your preferred color, engine, and features at the right price.
Finance a Used Car Today
Whether you're interested in a quality used sedan or used SUV, our nearby used car dealers deliver. Visit our website, get preapproved for financing, and talk with us about your budget, lifestyle, and vehicle requirements. Afterwards, we'll see you in our showroom for a test drive.