Shopping for a First Car? The Used Cars at Family Deal Direct Ann Arbor are a Great Choice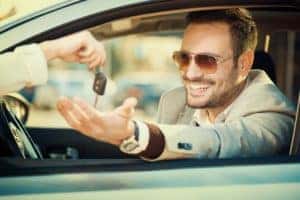 Shopping for a first vehicle? If so, the used cars at Family Deal Direct Ann Arbor are a great choice. Our used cars pair quality engineering and easy operation with affordable pricing, putting you behind the wheel of a car with low miles, an excellent maintenance record, and straightforward controls.
Affordability
The purchase price of a used car will almost always be less than that of a new car. The biggest reason why is depreciation – a decrease in value that takes a steep toll on a new car. It's not uncommon for a new model to lose one quarter of its value within the first year of ownership. In fact, depreciation starts the minute a new car leaves the lot.
This is why depreciation is factored into the sticker price of a new car – it's a means for a dealer to recoup some of the vehicle's lost value. But when you get used car financing for a pre-owned vehicle, you'll avoid a substantial amount of depreciation, which in turn ensures you'll get more car for your money.
Cheaper to Insure
One of the biggest surprises first-time car buyers are faced with is the cost of insuring a new car. Several factors go into calculating car insurance premiums, but sticker price (value) is the biggest. That's why new cars cost more to insure.
On the other hand, shop for a car at our local used car dealership and you'll pay less for your monthly insurance. The exact savings depends on the age/value of the used car, but for example a used car that's five to eight years old could cost around 25 percent less to insure.
Quality
Whereas used cars of old may have had a reputation for unreliability, the vehicles of today are of far superior quality. Advancements in materials and engineering see more and more vehicles going far beyond 100,000 miles on the odometer, and this increased longevity equates to increased value.
Moreover, higher quality means better warranties, and it's not uncommon to find a warranty that covers a used car or one of our used car specials for 100,000 miles and beyond.
Vehicle history reports have also disrupted the used car landscape. Family Deal Direct Ann Arbor customers now have details about a car's ownership, accident history, and title status at their fingertips. Intrinsically tied to a car's vehicle identification number (VIN), vehicle history reports have been instrumental in helping consumers avoid problems such as salvaged titles, flood-damaged vehicles, and fraud.