So You Just Bought a Used Car at LaFontaine Family Deal Direct Ann Arbor – What Should You Do Next?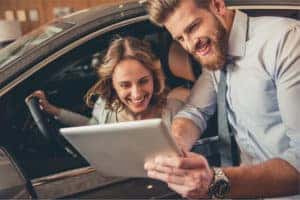 Buying a used car is always a rewarding experience, especially when it's one of the quality used cars sold at LaFontaine Family Deal Direct Ann Arbor. But before you take off on a cross-country road trip, there are several steps you should take to ensure your complete peace of mind.
Transfer the Title
The first thing you should do is have the seller transfer the title to you. If you bought your used car from our nearby used car dealership, we'll do this automatically for you. However, if you purchased it from an individual, you may have to finalize the transfer at your local Department of Motor Vehicles (DMV).
Get Insurance
In all 50 states, proof of insurance is mandatory before you register your car and drive it. If your vehicle is insured through a third party, make sure you know what types of insurance (e.g., collision, body) are required by the state of Michigan. You could also think about getting additional coverage, depending on how frequently you drive and where you drive.
Have the Car Inspected
One of the many perks of buying a used car from LaFontaine Family Deal Direct Ann Arbor is the complimentary multi-point inspection we offer to every customer. But if you have a trusted mechanic who can check the transmission, engine, and other major systems, we recommend doing so. The more you know, the better prepared you'll be.
Register Your Car
In order to register your car at the DMV, you'll need the title, your loan documentation, and proof of insurance, along with a government-issued ID. Some states also require you to show an emissions certificate, but Michigan isn't one of them.
Plan for Maintenance
Regarding routine maintenance, our experienced service team is a great resource. The car owner's manual also outlines the kinds of routine maintenance are required – for example, the frequency of oil changes, tire rotations, and fluid replacements. All of these are vital for a healthy car – perhaps one that you purchase through one the frequent used car specials we offer.
Take these steps to heart and you'll be on track for a long, enjoyable ownership experience. During which, of course, you can count on us for professional parts, service, used car financing, and more.