Thinking of Buying a High-Mileage Used Car at Family Deal Direct Ann Arbor? Here's What You Should Look For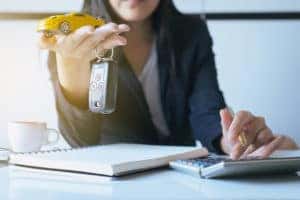 Used cars aren't what they were 40 or even 20 years ago, and that's a good thing. Today's used cars are engineered to drive well past 100,000 miles, confirming that reliability and quality have never been better.
For Family Deal Direct Ann Arbor customers, a high-mileage used car is a great investment.
Quality Miles Trump Quantity of Miles
When shopping for high-mileage used cars at our local used car dealership, it's important to know the difference between quality miles and quantity of miles. For example, a high-mileage used car that's logged most of its miles on the highway will be in much better condition than a mid-mileage car that's been used primarily for countless short, stop-and-start trips locally.
Also, low mileage on an old car often implies lower quality simply because the car hasn't been driven enough to receive consistent maintenance and car parts care. Moreover, regular driving heats up a car's engine, helping to burn off carbon buildup while lubricating the engine with consistent oil flow.
No doubt about it – with proper care and regular maintenance, cars built in the 21st century can last for hundreds of thousands of miles.
Conduct a Thorough Inspection Before Purchasing
Once you've identified your favorite high-mileage used car, it's important to conduct a thorough inspection before applying for auto financing. Check the undercarriage for rust and check the tires for signs of uneven wear. Make sure the doors, trunk, and hood all close properly, and look under the hood to confirm that the engine compartment is clean and equipped with fresh fluids.
Once you're satisfied, take the car out for a test drive. Get a feel for how it drives and the responsiveness of the pedals, and listen for any unusual noises. If everything looks and feels right, you've undoubtedly found a high-mileage used car that you can drive for thousands of miles and potentially sell for a great return down the road.
Buy a Quality Used Car at Family Deal Direct Ann Arbor Today
Ready to buy a quality used car at Family Deal Direct Ann Arbor? Review our online used car inventory and identify your favorite models today. Don't be discouraged if your choices have high miles – all of our high-mileage used cars are expertly maintained and offer exceptional value to savvy shoppers.