Thinking of Buying a Used Car? The Benefits are Many and Quality is Assured at Family Deal Direct Ann Arbor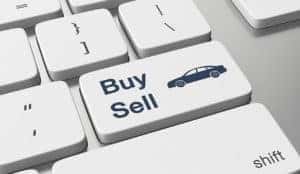 If you're thinking of buying a used car, visit LaFontaine Family Deal Direct Ann Arbor. Our selection of used cars for sale is first-class, with a variety of models and body styles from the top automakers. Moreover, each one of our used models comes with some of the best LaFontaine Automotive Group financing.
Advantages of Buying Used
There are many advantages to buying a used automobile at our local used car dealership, and one of the biggest is the chance to avoid the depreciation associated with new cars. In fact, some new vehicles can depreciate by as much as 40% in the first year of ownership.
Also, used vehicles are almost always less expensive than new cars. So even if the brand-new version of your dream car is beyond your budget, you can still buy it pre-owned and save big bucks. Buying used at LaFontaine Family Deal Direct Ann Arbor also offers peace of mind knowing that your purchase has been expertly inspected and reconditioned.
Used Cars on Our Lot
Our used car lot has something for everyone. Amongst our big inventory are premium sedans such as the BMW 3 Series and the Infiniti Q50, along with powerful pickups like the Chevy Silverado. And if you're in the market for a well-priced, versatile SUV, models such as the Ford Explorer and Dodge Durango are solid choices. You can also rest assured that all of our used cars are subject to rigorous presale evaluation by our parts and service departments.
We also invite you to check out our budget-friendly used car specials. These top-shelf choices are not only significantly discounted, but they also come with a CARFAX vehicle history report – just like all of our used cars. Be sure to review our 'Priced Under $10K' specials too, as well as our 'KBB Instant Cash Offer' if you're thinking of trading in your current vehicle.
Buy the Perfect Used Car Today
LaFontaine Family Deal Direct Ann Arbor offers a top selection of affordably priced, high-quality used automobiles. Talk today with our sales team and used car financing center about your budget and needs, and we'll help you find a used car that delivers terrific return on your investment.