Trading in Your Current Vehicle for One That's New to You
Cars, engines, safety features, and technology progress quickly, and it's useful to keep your vehicle current so that you're comfortable and protected on the road. It's not very efficient to buy a new car each time but reselling your old one yourself can also be a pain. That's where the trade-in comes in!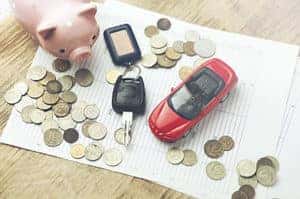 If you've got a car you're looking to upgrade without having to put the one you currently own up on the market, LaFontaine Family Deal Direct Ann Arbor can help.
Making the Trade at LaFontaine Family Deal Direct Ann Arbor
The whole process starts online, so you can get started right from your couch. Once you give us some basic information like the make, model, and license plate number, we'll give you a cash offer that's good for up to seven days.
Then, all you need to do is bring it into our dealership for the trade-in. Once you've decided which vehicle you're upgrading to, you can also use our payment calculator to figure out how much you'll be spending every month. There's even a space for you to include the value of your trade-in!
Before You Swap
There are a few steps to follow before you make the full trade. First, we recommend bringing in the manual and other important paperwork associated with the car. Next, you've got to make sure all of your belongings are out of the car.
Do a good sweep of the floors, glove compartment, middle arm rest, and the trunk to ensure you're not leaving anything behind. It may also be worth checking in between the seats for any lost bits and bobs that could have slipped away. Once it's all out, LaFontaine Family Deal Direct Ann Arbor will take care of the rest!
No matter which one of the used vehicles you decide on, we'll make sure to work with you and your budget. Whether it's trading in your vehicle or finding you the perfect lease deal, the specialized staff at our Ann Arbor dealership is eager to help!