Used Car Inventory FAQ at LaFontaine Family Deal Direct Ann Arbor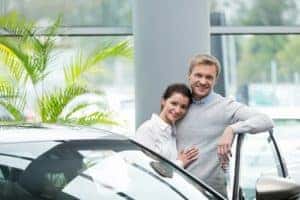 When you have questions about our used car inventory here at LaFontaine Family Deal Direct Ann Arbor, we've got answers! Purchasing a car can be an overwhelming task, but it becomes much more manageable with a little bit of help.
We'll take you through three of the most common questions we get and answer them so that you have the information you need to make an informed purchasing decision.
What if I Have a Specific Vehicle in Mind? Can I get it Used?
If your heart is set on a specific make and model of a car that you don't know whether or not we have in stock, you can use our online used car finder for information regarding that vehicle. Simply fill out the form with the information about your desired car, and we will keep you updated on our inventory status. With some searching and patience, there's no reason you need to compromise on the vehicle you want.
How do I know if a Used Car is an Appropriate Price?
Pricing is a touchy subject anytime you're buying a car. That's why it's good to do research beforehand! Search what similar used models are being sold for and check out the MSRP for its new counterpart so that you can get an idea for the price range. Once you're ready to buy, make sure the price is somewhere (hopefully on the lower end) in that range.
How can I Start Budgeting for a Used Car?
One of the best ways to save for a new car is to start as soon as possible. Our dealership has a used car payment calculator that can give you an accurate idea of what your down payment and monthly payments will look like. Once you have this information, you can start planning to save and investing in your future.
Our dealership also has a reliable selection of used cars under 10k. Choosing from these will certainly save you lots up front and set you up for financial success!
Visit LaFontaine Family Deal Direct Ann Arbor with any further questions you may have about our used car inventory and how to make one of them your own. We are eager to help you find the perfect used vehicle for your lifestyle and budget!