What to Know Before Buying a Used Hybrid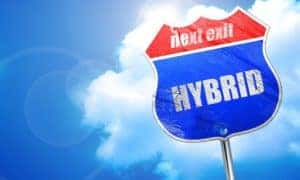 For the environmentally conscious buyer, used hybrid cars are a great decision. With a lower over footprint and reusing a vehicle that is already made, you are getting multiple benefits when buying a used hybrid car.
We here at LaFontaine Family Deal Direct Ann Arbor have a massive inventory of used vehicles to choose from, so we are sure we can find the perfect car for you and your lifestyle.
Benefits of Buying Used
Purchasing a pre-owned car is a smart financial choice with advantages that last. Your upfront costs are lower, so you can expect to pay less on your down payment and insurance premiums. On a monthly basis, your car payment and insurance payment will be lower than if you bought a new car.
In the longer term, your used hybrid car will face less depreciation in value than a new car would. This means you can get a higher return on your investment if you choose to trade-in your vehicle in the future.
Preparing to Buy
Before you buy your used car, you will want to get some important research and documents together. Take a moment to research different used cars that interest you to narrow down the specific makes and models you want to learn more about. At this time, you should also gather your financial information to make filling out forms easier.
To get a jumpstart on the process, you can apply for used car financing online to get pre-approved for credit. For a preview of your monthly costs, try out our car payment calculator.
Our Used Hybrid Inventory
We have used cars from top brands that you know and love, such as:
Audi (hybrid models available)
BMW
Buick
Chevrolet (hybrid models available)
Chrysler
GMC
Honda
Jeep®
And more!
With so many used cars to choose from, there is no doubt that we can find the best match for you.
Head to Ann Arbor, MI to get the Family Deal
Are you ready to meet your next car? We invite you to visit our used car dealership in Ann Arbor, MI for a test drive or a few so you can find the right used car model to fit your needs.